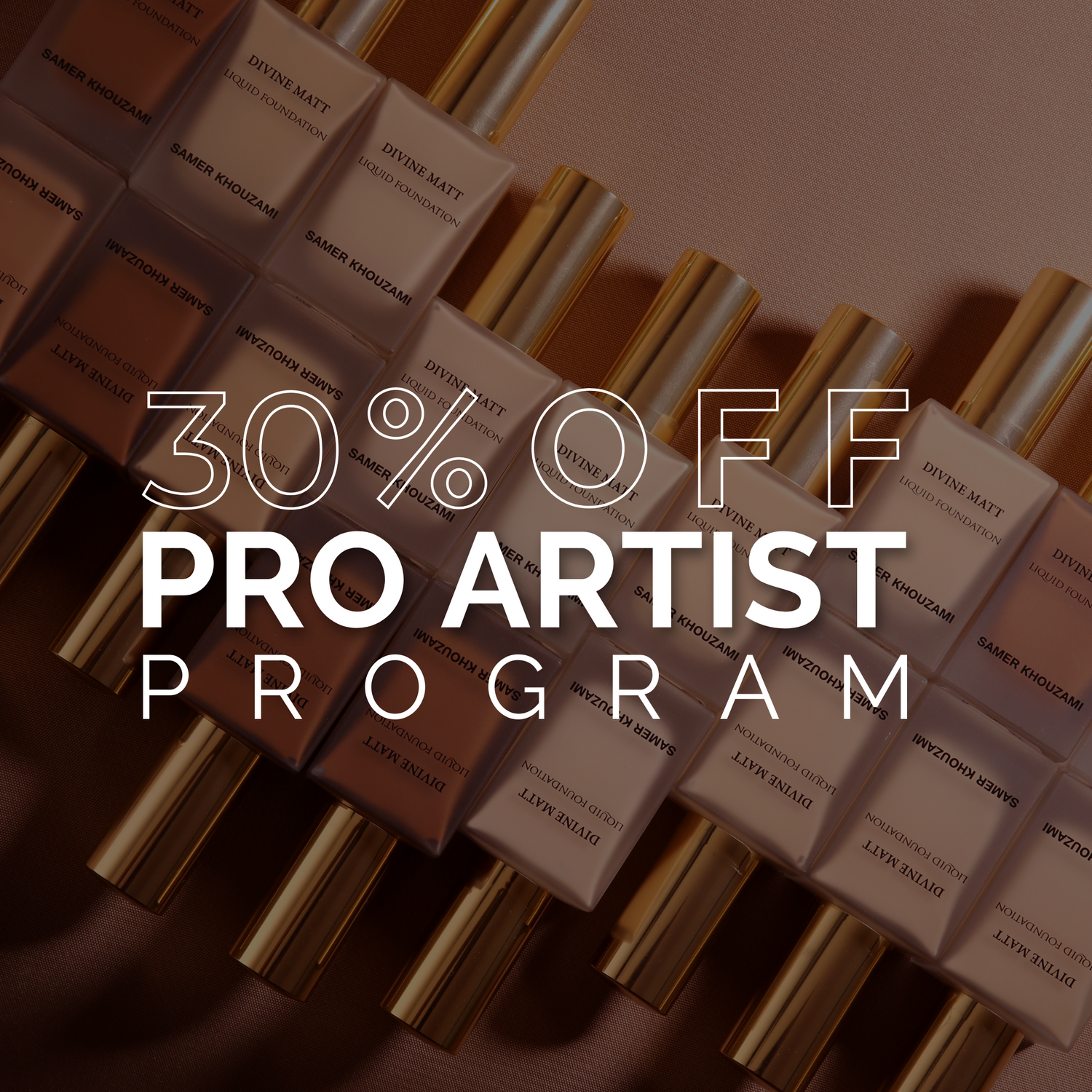 30% OFF for our Pro-Artists
Samer's limitless ambition asked him to shoot for the moon, and with his hunger to pursue his passion, he answered with the launch of his very own product line.
At Samer Khouzami, our mission is to empower people with the best of cosmetic innovation encompassing quality, efficacy, and safety.
What's better than making it more accessible for certified makeup artists to fill up their kits by enjoying 30% off their total purchases!
APPLY NOW & GO PRO
for our VIPs
earn prizes

Our newest VIP feature; Sign in or sign up and earn prizes, coupons, and discounts for every total spent!
$1 = 1 Point Earned

free minis

We're sending foundation samples, to make sure you get the right shade for you ahead of time!
Sent with every order purchased

refer & save

Refer a friend and enjoy a $5 coupon on every referral you make.
Even better, the referred friend enjoys a $5 coupon as well!