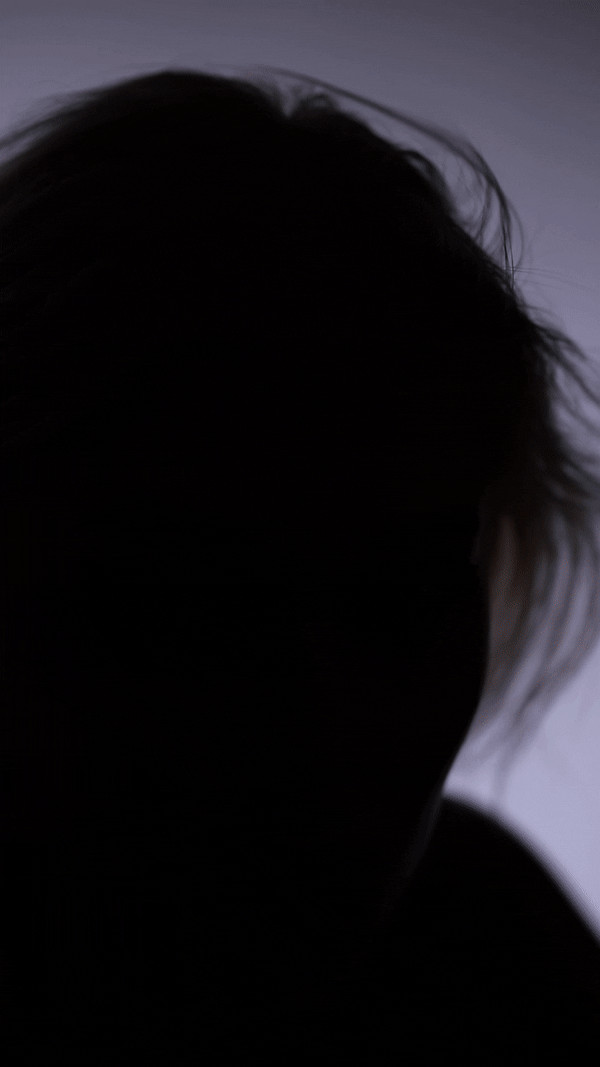 Quick view

INSTANT MATTIFIER

Regular price

Sale price

$44.00
Quick view

INTENSE NOIR EYELINER

Regular price

Sale price

$31.00
Quick view

DIVINE KAJAL

Regular price

$0.00

Sale price

$24.00
Quick view

INTENSE NOIR GEL LINER

Regular price

$0.00

Sale price

$35.00
Quick view

INTENSE NOIR VOLUMIZING MASCARA

Regular price

$0.00

Sale price

$32.00
Build Your Own Basket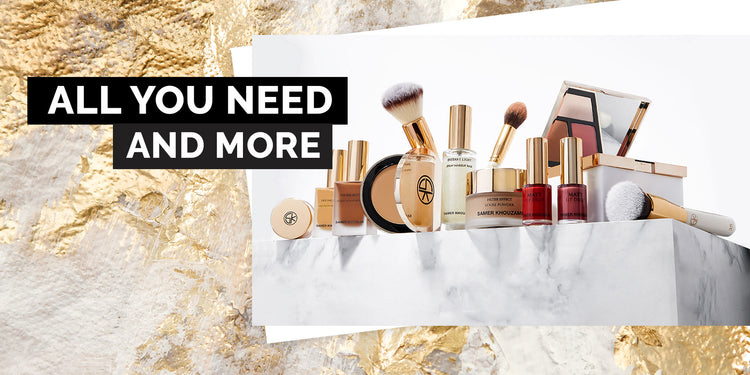 Quick view

POWDER BRUSH 31

Regular price

$0.00

Sale price

$40.00
Quick view

INSTANT BLUR

Regular price

$0.00

Sale price

$47.00
Quick view

FILTER EFFECT

Regular price

$0.00

Sale price

$49.00
Quick view

INSTANT LIGHT TRAVEL SIZE

Regular price

Sale price

$19.00
Quick view

DIVINE MATT

Regular price

$0.00

Sale price

$55.00
Quick view

MATT LIP DROP

Regular price

$0.00

Sale price

$26.00
shop BY collection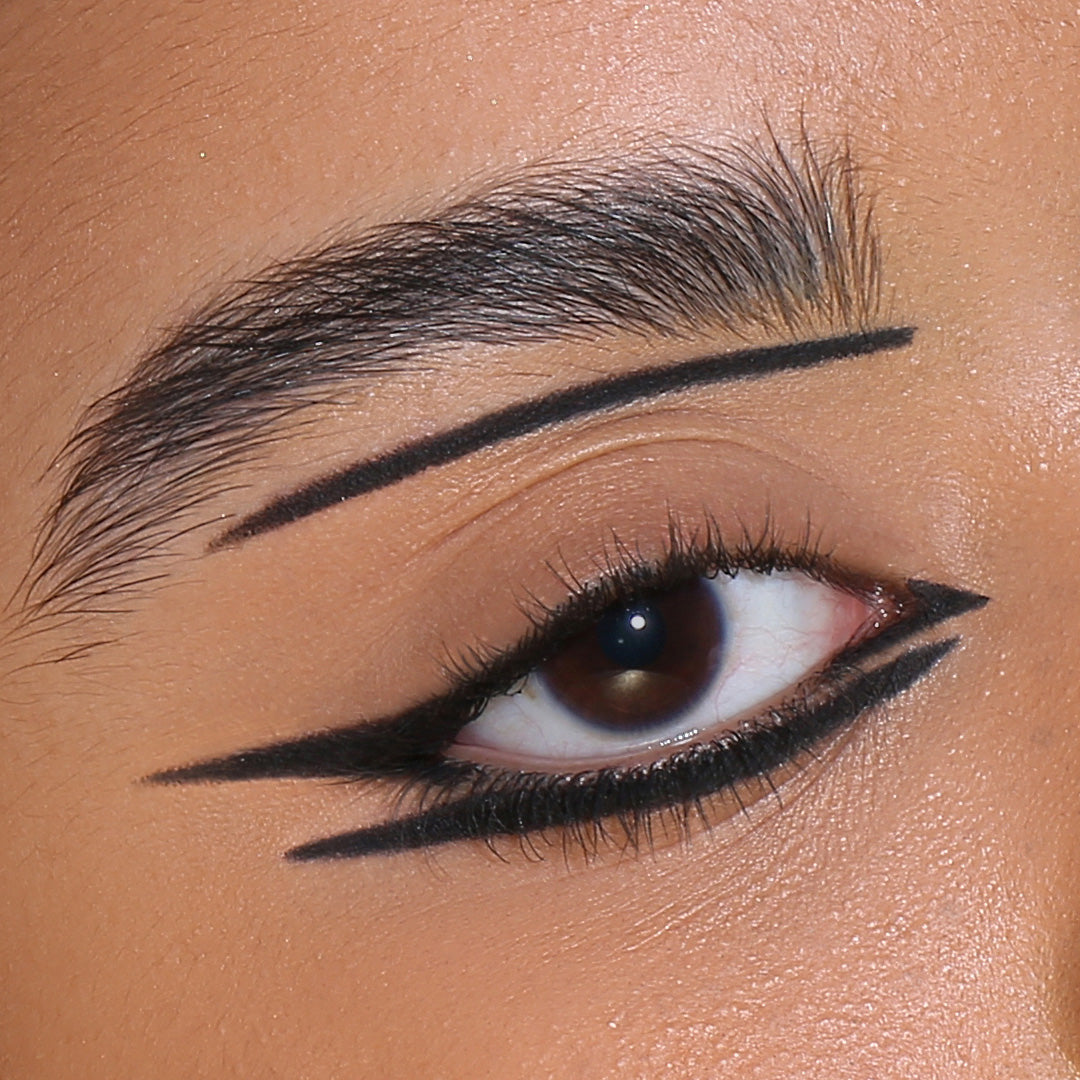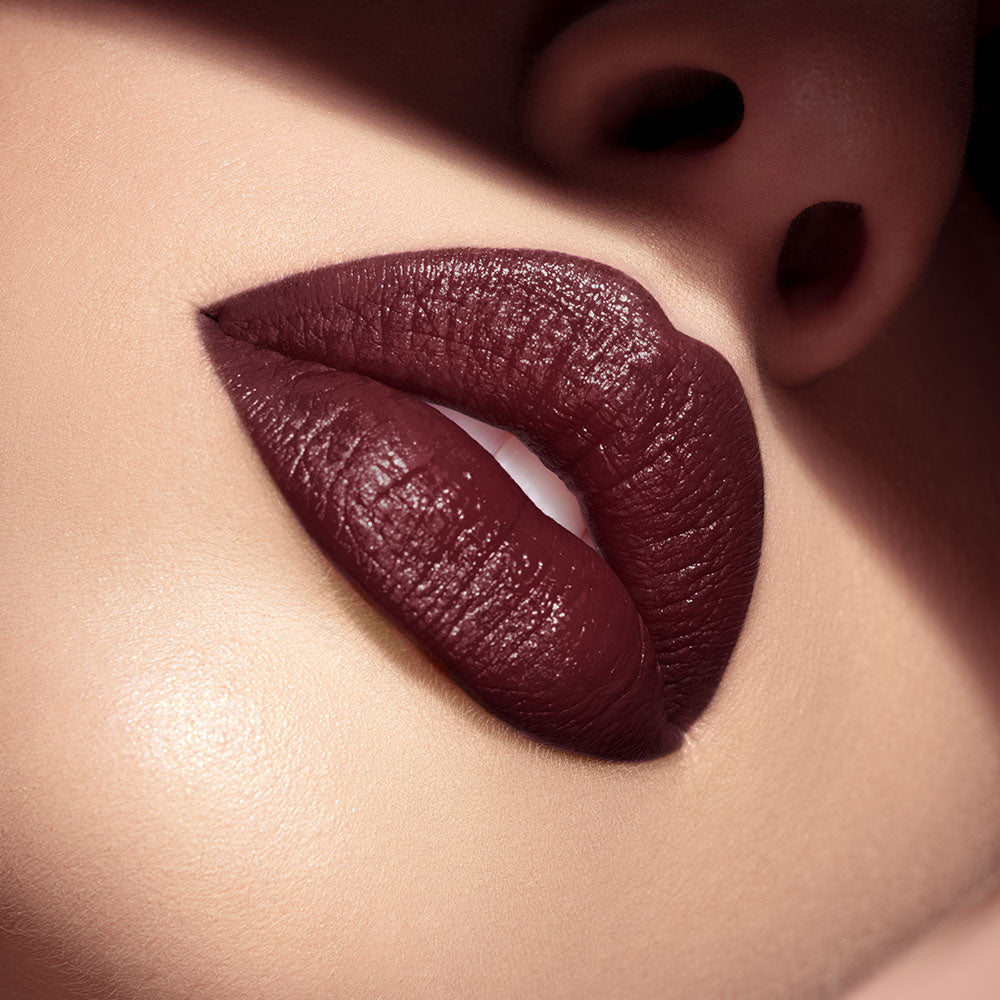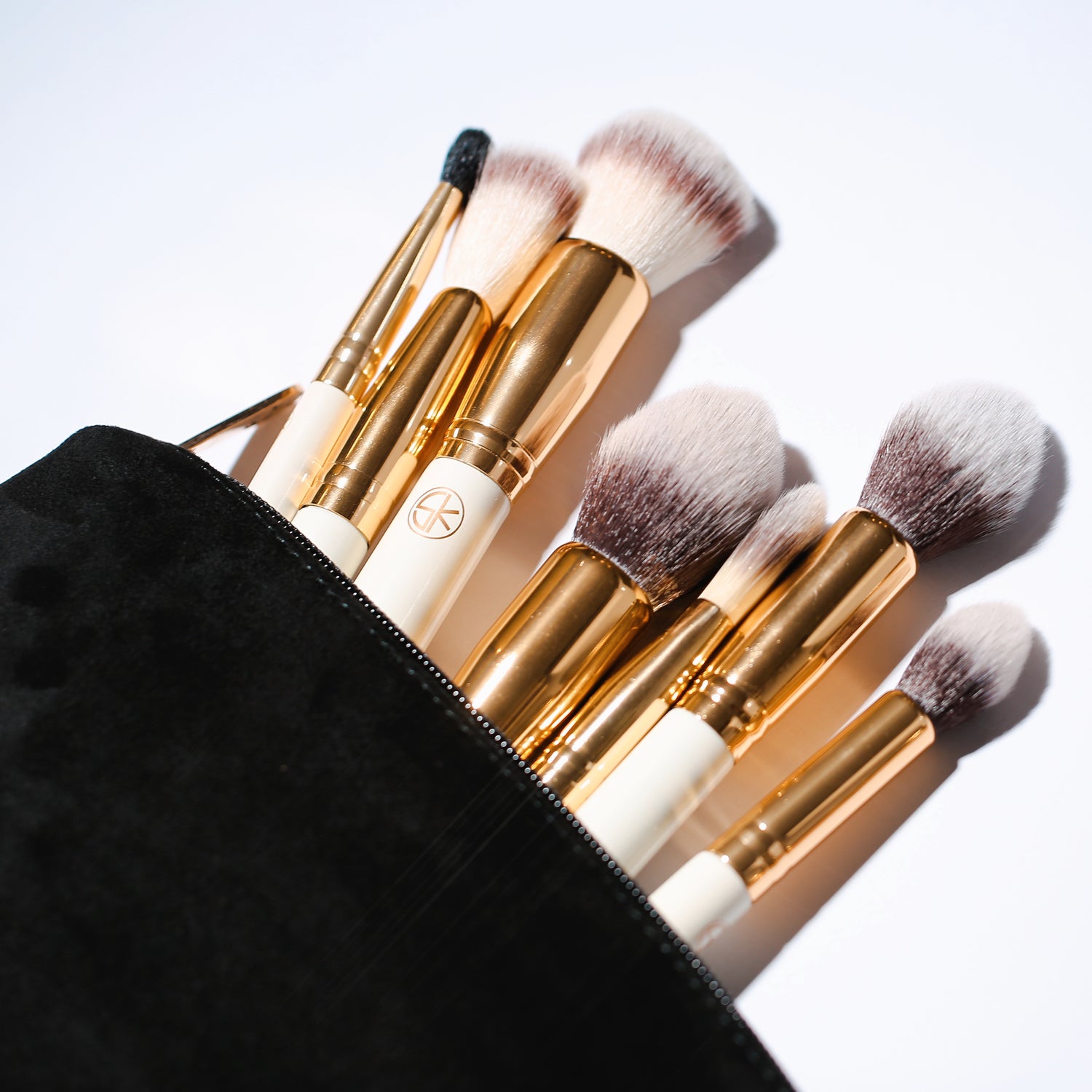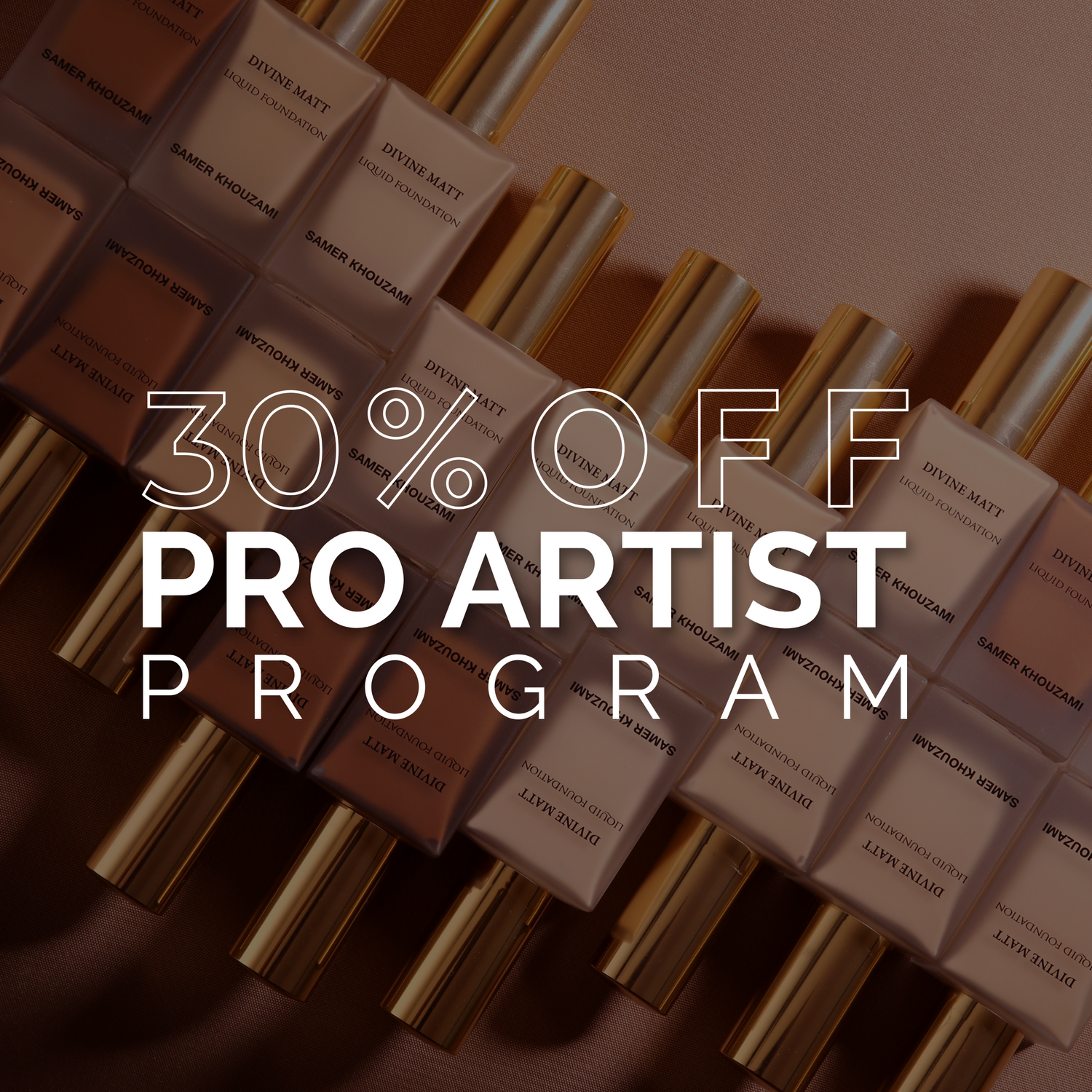 30% OFF for our Pro-Artists
Samer's limitless ambition asked him to shoot for the moon, and with his hunger to pursue his passion, he answered with the launch of his very own product line.
At Samer Khouzami, our mission is to empower people with the best of cosmetic innovation encompassing quality, efficacy, and safety.
What's better than making it more accessible for certified makeup artists to fill up their kits by enjoying 30% off their total purchases!
APPLY NOW & GO PRO
earn prizes

Our newest VIP feature; Sign in or sign up and earn prizes, coupons, and discounts for every total spent!
$1 = 1 Point Earned

free minis

We're sending foundation samples, to make sure you get the right shade for you ahead of time!
Sent with every order purchased

refer & save

Refer a friend and enjoy a $5 coupon on every referral you make.
Even better, the referred friend enjoys a $5 coupon as well!
Guarantees
Free Global Shipping
make sure you check your popup for free shipping requirements!
One-Step Delivery
Order today and get your package in 10-15 days!
SKare
Our customer service experts and makeup artists are always ready to help you out!
Testimonials






I expected it not to match my light skin tone when I purchased this but was honestly extremely shocked. This is my go to highlighter, I also use this as an eyeshadow whenever I need that extra pop. I love it.

Nevein M.
I had a virtual consultation with one of your makeup artist Eliane and she was able to help me point out my undertones and suggested shade 36 and it matches PERFECTLY! IT WAS A GAME CHANGER! I love ittttt

Erika L.
Easy to blend, little shimmers in the bronzer and it is my favorite from samer khouzami so far. A little goes a long way, so you definitely get your money's worth.

Nour K.
Great price - lasts for a long time - easy to use on the go and very light on the lips

Aneeta Y.
It works great does not crease at all when blended with a beauty blender

Bilbian P.
I didn't know I needed this compact powder until I got it. It gave me a smooth finish, it evens out my redness, removes the extra shine.

Rekha A.
Show us your ALTER EGO
Share your photo on Instagram to get a chance to be feautured on our socials, dont forget to tag us!